Document folders are used in Kitchen Manager Publish to store and manage various types of documents that are made available on both the Desktop and Tablets.
Go to System > Admin > Document Folders > click Add [1]
In the Add Folder window and give the new folder a Name [2], click the Choose File [3] button to assign an icon and click Save [4].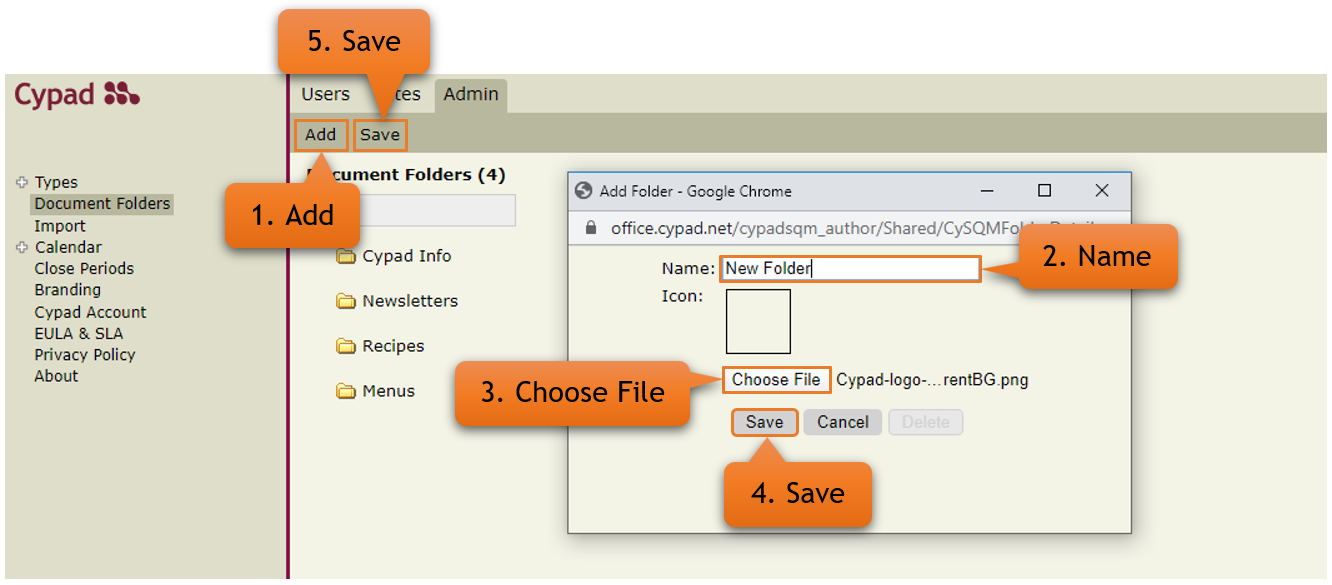 NOTE: When assigning a file to use as an Icon it must be a .jpg or .png file no bigger than 100kb.
To create sub folder:
Either create new folder or select existing folder and click/drag to top level folder and drop.

To make sub folder top level:
Click/drag a sub folder to Root and drop.

Click Save [5] when you have created and placed your new folder/s.