Admin users can enable functions in Kitchen Manager to set cut-off times for Parent pre-selection bookings.
Go to Kitchen Manager > Sites > select a Site [1] > Meal selection tab [2] > Pre-selection: Enable weekly cut-off time [3]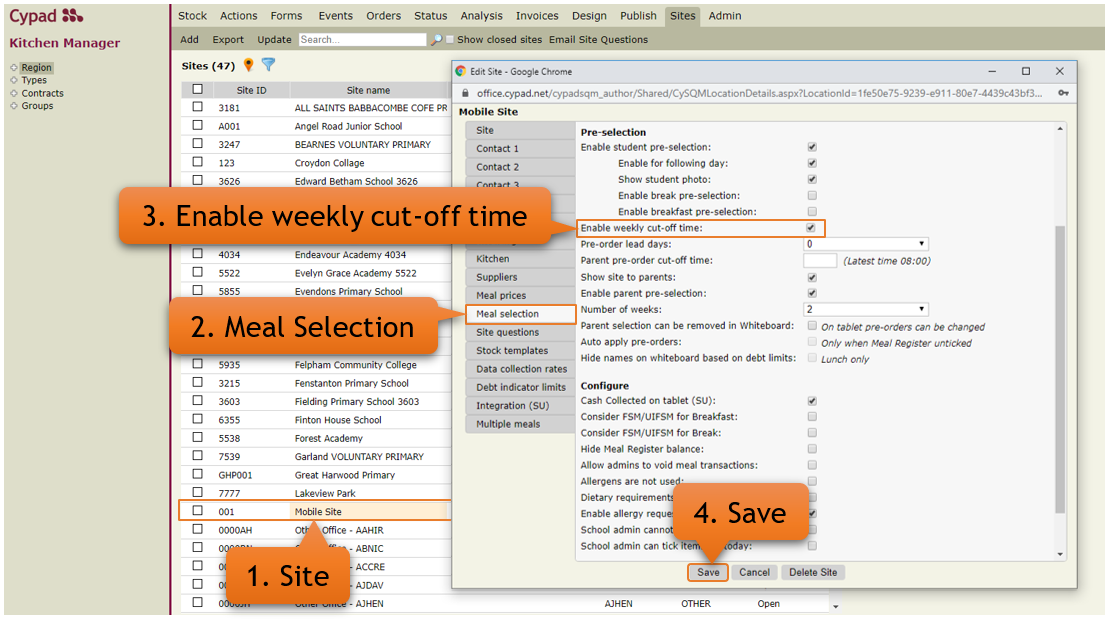 Click Save [4] to implement these changes.
NOTE When the Enable weekly cut-off time function is enabled all days in the week will use the same cut-off date as Monday for parent selection. The cut-off time for Monday will be calculated using the 'Pre-order lead days' and 'Parent pre-order cut-off time' fields.