Using Meal Register on the tablet, Unit Managers can use the Meal Chosen menu option to generate a Site Meal Selection report to see what meals have been taken.
Go to Meal Register App > Meal Register > Make a meal selection (i.e. Lunch) > Menu > Meal Chosen [1]
The Meal Selection table [2] includes Menu Items from all Types (Course column [3]). You can change the Meal selections report date using the Calendar [4], this will automatically refresh the table when selected. In the event it done not refresh press the Refresh button [5].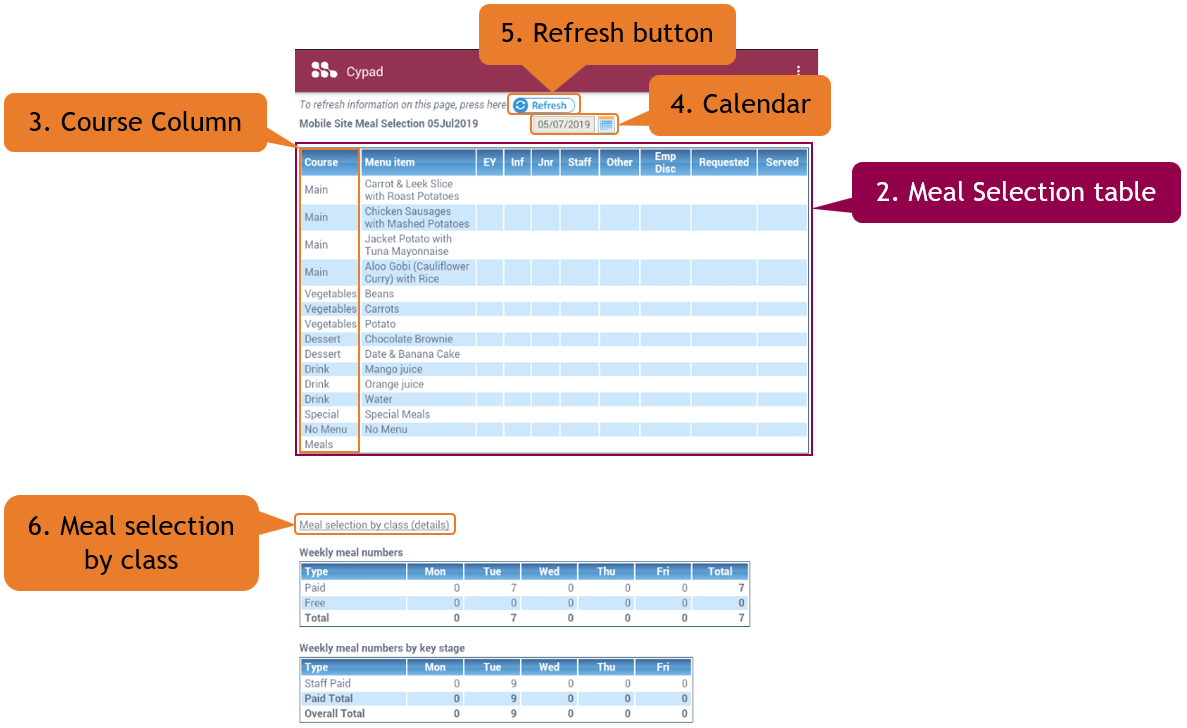 NOTE: To view a breakdown of Meal selections by class press the Meal selection by class [6] (details) option.