When a cook is creating an order and accidentally closes the order it is still recorded and logged as In Progress [1], this order can be reopened and edited using the Edit [2] option before submitting the order.
To enable this feature, go to Kitchen Manager > Admin > Suppliers [1] > Supplier [2] > Edit Supplier Details Info tab [3] > Orders Need Manager approval checkbox
After creating and editing the order click Submit [5] to submit the order for review and sign off. A New Order alert [1] will pop-up advising you are about to submit a new order, press Submit [2] to complete this action.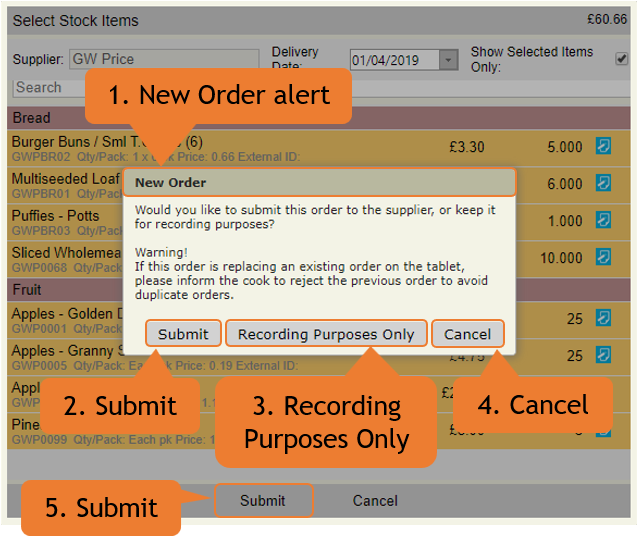 Click Recording Purposes Only [3] to record the changes you have made without submitting the order for review. Click Cancel [4] to reject the changes you have made to the order.
With the order in Pending Approval [1] status click the order and select Order [2] to review the order details. To approve an order, select the Approve [3] option. To reject an order, select the Reject [4] option.