When new stock items are added against suppliers through catalogue integration, they are not added to templates. A selectable list of supplied and customised templates can now be assigned as the default for a supplier.
  This article will teach you...
How to apply new stock items to templates through catalogue integration.
Accessing Admin
Navigate to Kitchen Manager > Admin.
Catalogue Integration
Select Suppliers [1] from the navigation tree and click on the Relevant Supplier [2].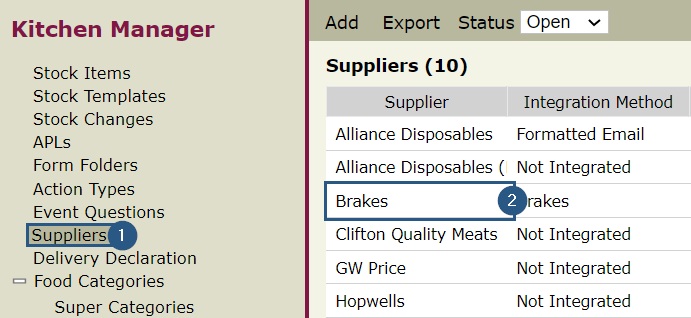 Click on the Add to Template [3] tab within the newly opened window.
Select the Relevant Template Checkbox [4] for the supplier's template and click Save [5].
Completing the above process will now automatically add Catalogue Integrated Stock Items to the chosen template.