Use the Forms app to record and sign-off forms such as cleaning tasks, probe calibrations, events, timesheets, absence/leave, accidents etc. In the Kitchen Manager App screen press the Forms App [1] and in the Forms Folders screen select the Forms Folder [2] that contains the Form you need.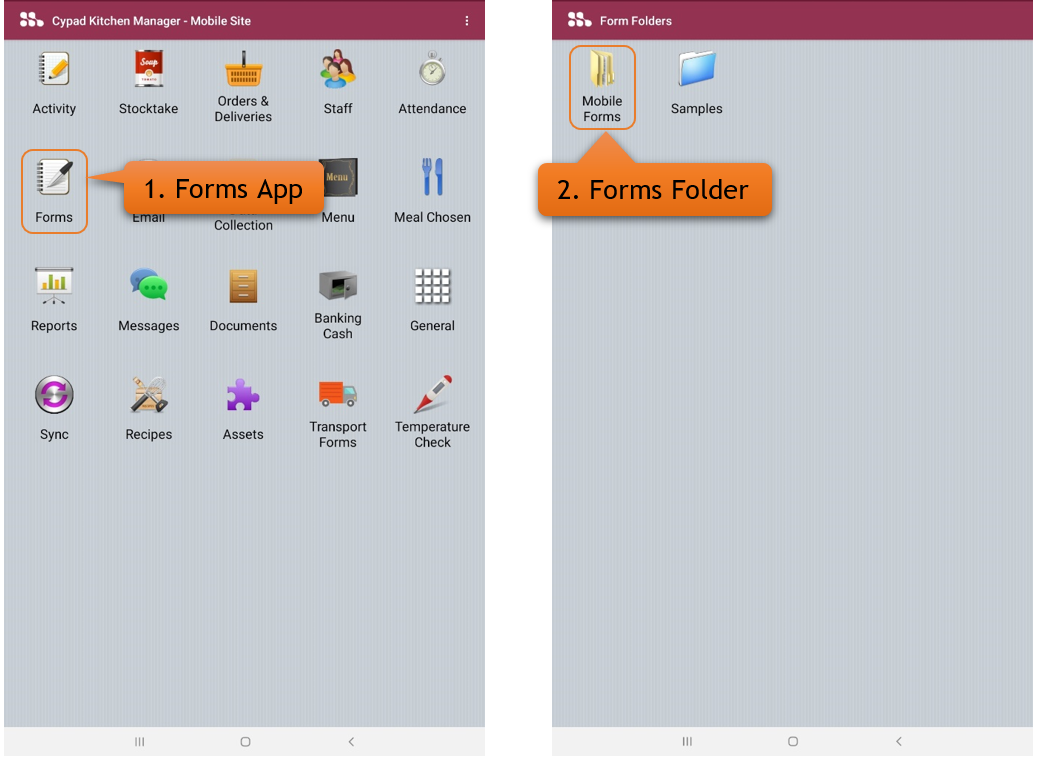 In the Forms Folder there will be a selection of Forms to choose from. Some forms require No Action [3] after the Form has been submitted, these Forms will be automatically logged as Closed after the device Sync's, other Forms are setup to automatically Send Email [4] to a designated recipient or require Manager sign-off [5] when submitted.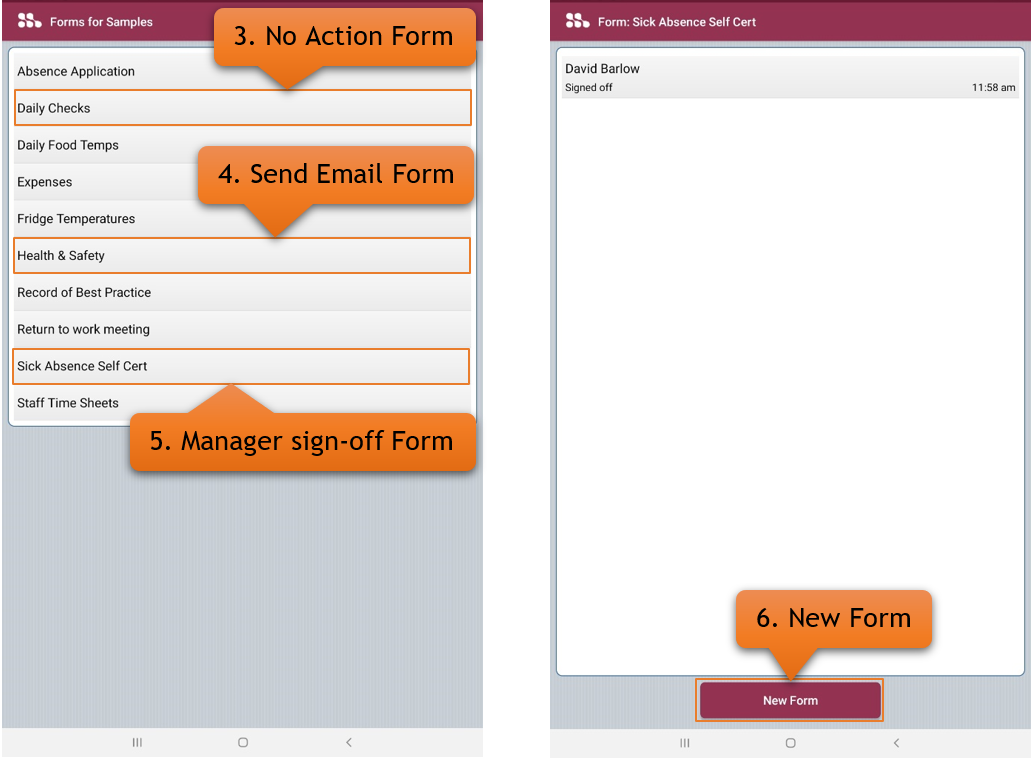 Press the New Form [6] button to start a new form and fill in the Form.
NOTE: Some Forms are setup with compulsory Fields, if you leave these fields empty you will not be able to submit the Form.
When the Form is completed press the top right menu and press the Form Signoff [7] option. 
When signing-off a Form the Signed by [8] and Signature [9] fields must be filled in before pressing the Signoff [10] button.
NOTE: There may sometimes be two signature boxes – the top signature box (at least) must be filled in to sign off.
After signing off the Form it will have the Submitted [11] status until you Sync the device using the Sync button on the Kitchen Manager screen to upload it email it, get it approved or signed off.
Forms that require Manager signoff will be logged as Submitted on the Kitchen Manager Desktop, refer to Design - Add a form, Publish to a tablet and Manager signoff for more information. Managers can approve the Form via the Desktop App.
In the event the Form is Rejected [12] by the Manager it will be recorded as Rejected and the user will need to fill in a New form on the device.