Login
If you forget your Username or Password contact your first line support
Log out when you finish work for the day
From time-to-time the Cypad app will automatically update - when this happens answer Yes and Install to any prompts
Your Apps
Your tablet automatically saves the info you enter as you go.
Your first login opens the Activity app
When you are in an app, press the back button to get to the main screen
Some apps may not be available to you
Main Screen – all your apps in one place

When You Sync Your Tablet…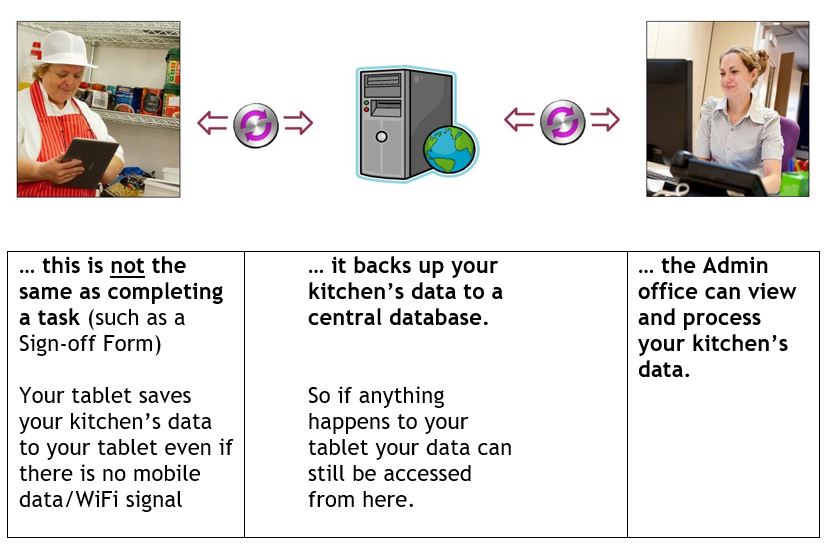 Remember to Sync
You must remember to sync your tablet every day so the data is up-to-date.
The Sync app will show you the date, time, and length of your last sync:
If the sync fails repeatedly, or if it often takes longer than 2 minutes, please contact your first-line support immediately.
Your tablet automatically synchronises when:
You login for the first time each day

But only if you have a mobile data/WiFi connection
This sync will not give you a sync failed/successful message
You tap Submit Order in the Orders app

If this sync fails three times you will need to do a manual sync
When you logout, if there is any un-synced data

But only if you have mobile data/WiFi connection
This sync will not give you a sync failed/successful message