Introduction
The Staff App is for core role details, training records and applicable documents.
In the Staff App select your Site [1] and press the Staff [2] option.
In the Site Staff list select a Member of Staff [1] and select either View [2], Training [3] or Documents [4].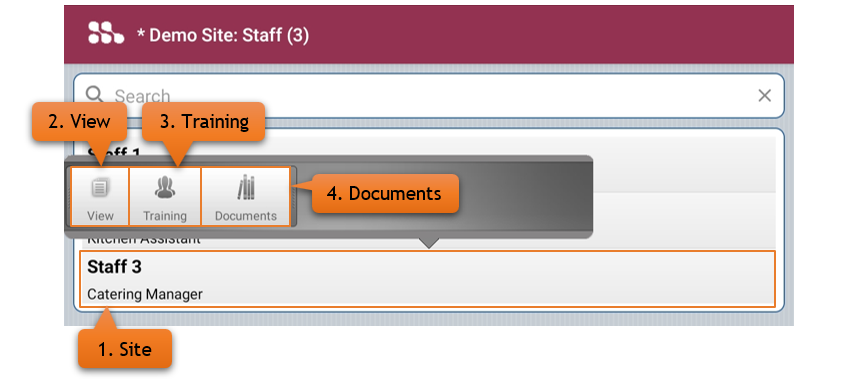 View
The staff details screen will only display the following:
Photo (optional)
Full Name
Pet name (optional) i.e. Full Name: Stuart / Pet Name: Stu
Employee No.
Position
Contracted hours
Daily hours
Employment details
Daily Start time
Daily Finish time
Additional Notes
NOTE This information is not editable on the Tablet.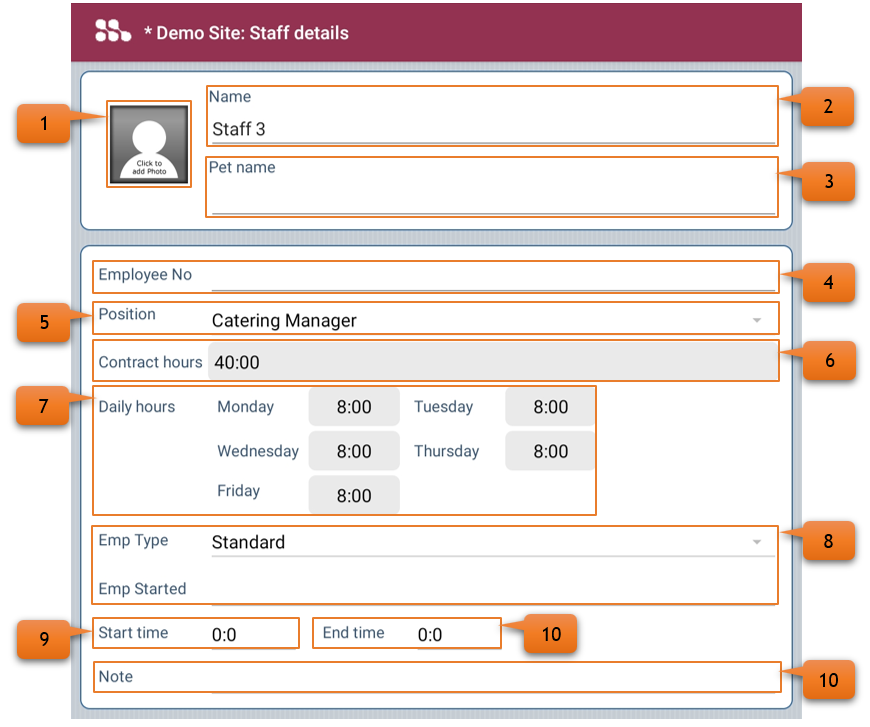 Important: If any of this information is incorrect contact your manager or administrator.

Training
The Training records will show both upcoming and current training programmes to be undertaken and show expired courses.
To Add a Training course to your profile go to the Top right Menu > Add [1]

Select the Course Types [2] e.g.
Electrical
H&S
Induction
Ladder
Refresher

Set the Start date [3] using on screen calendar
Set the Valid until [4] (expiry date) using on screen calendar
Add a Note [5] to record any important notes or reminders.
Click the tablet back button to automatically save the course details data then Sync to save the data to the database.
When there are training programmes listed on your tablet any programmes that are Booked or In Progress they will be highlighted in Green. Any programmes that have passed their Valid date will be highlighted in Red.

Documents
If the Tablet PIN feature is enabled enter your PIN code. If you do not know your PIN contact your administrator for support.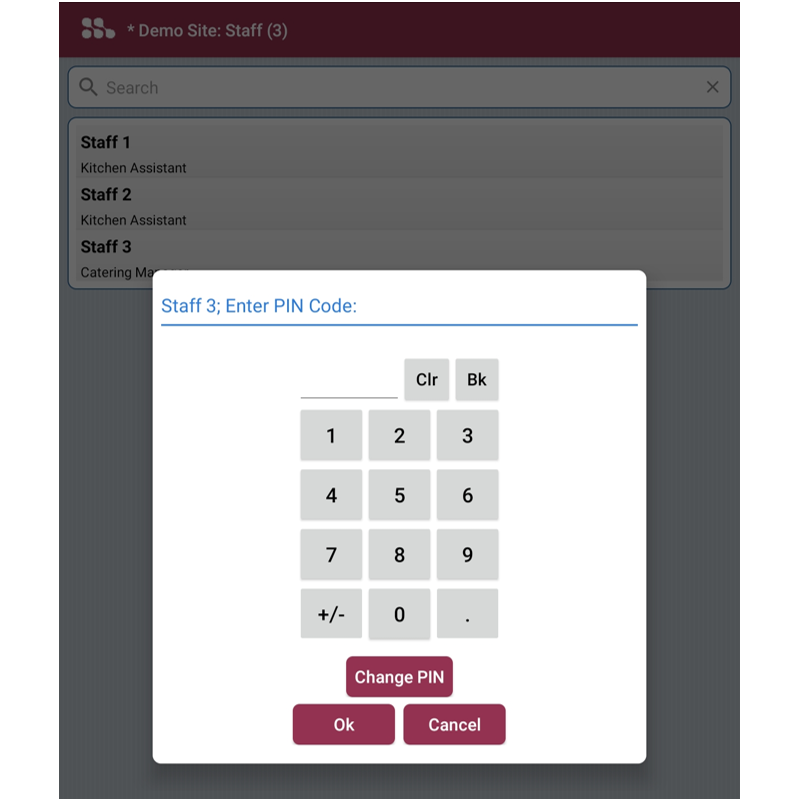 The Documents screen will only show uploaded PDF documents from the desktop i.e. Terms and Conditions, Contract, etc. Press the Document [1] and select View [2] to open the document.

At the bottom of the screen a popup will give you a list of programmes to use to open the document. All documents available on the Documents screen will be PDF's so use a PDF viewer such as Adobe Acrobat. Clicking on Edit will open the document details screen where you can change the document Title [1] and add a Note [2].