Order approval is set at top level Kitchen Manager > Admin [1] > Suppliers [2] > select a Supplier [3].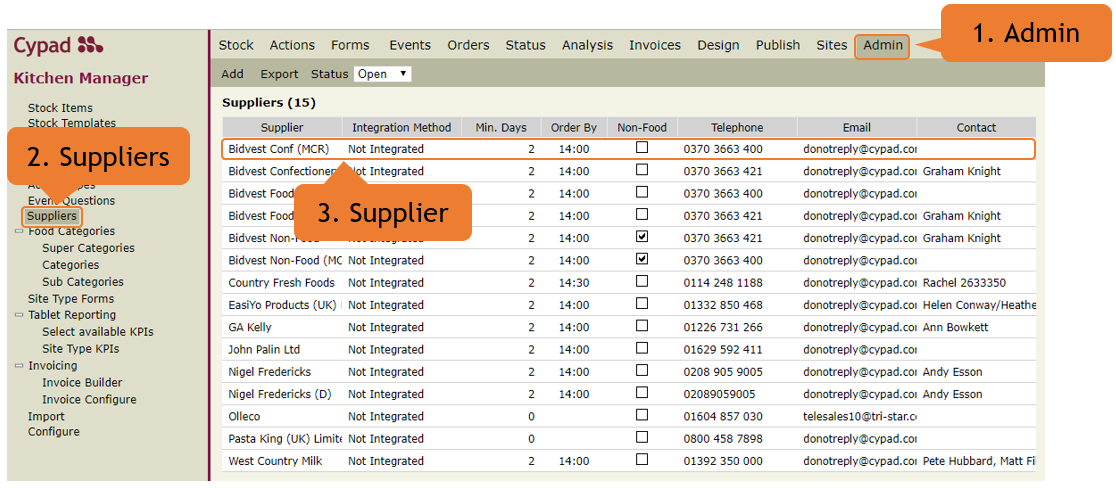 In Edit Supplier Details window Info tab, confirm the 'Orders Need Manager Approval' is ticked, this applies to all sites. If the 'Orders Need Manager Approval' is not ticked, at Site level the No Approval column for each supplier will be greyed out.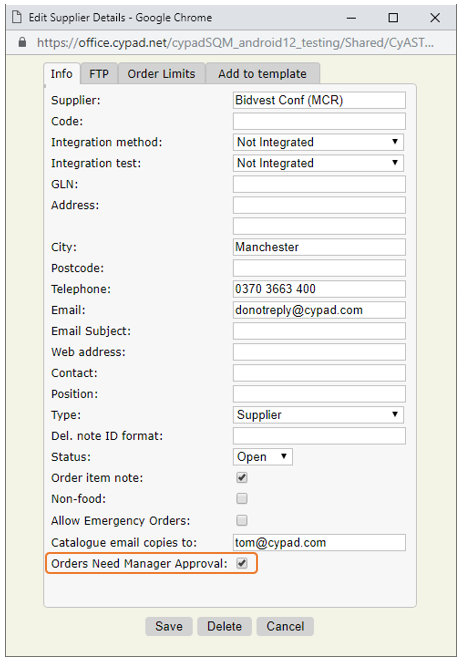 NOTE: At site level, the No Approval column tick box will not be greyed out. To turn off approval, the tick box is checked
Using the No Approval column [3] set whether Order approval [4] is turned on (checkbox is checked) or turned off (un-checked).
Go to, Kitchen Manager > Sites [1] > Select a site [2] > Suppliers Tab [3]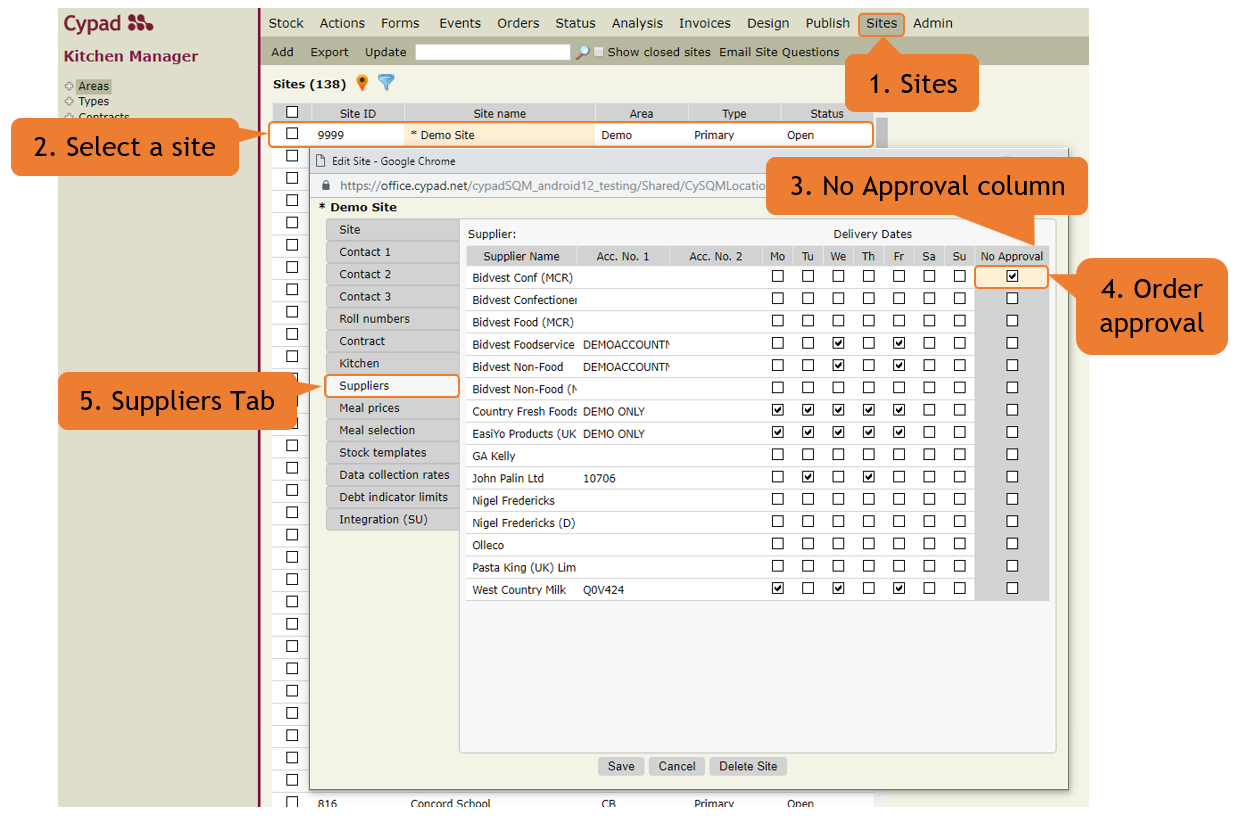 NOTE: The default Order Approval setting is set to Off.