Enter information for analysis
You will use the Data Collection app to enter any repeating information that may need to be analysed later. This includes Meals Ordered, Meals Served, Halal Meals (if appropriate), Trading Days and Cash Sales. This data must be signed off by a school representative and cook supervisor. Once signed-off, the data cannot be changed.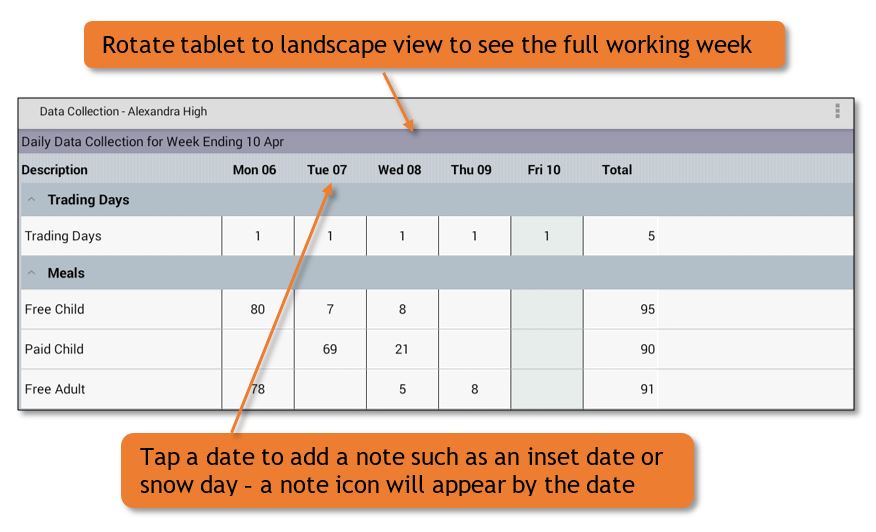 Calendar - Account for holiday weeks when showing previous weeks
The data collection app has been updated to sync with the holiday dates recorded on the Desktop System Admin Calendar. This allows it to skip holiday weeks when showing the previous weeks data allowing Kitchen staff to see what happened in the last working week.
Desktop System Site Calendar
Tablet Site Calendar
Holiday [1] is marked in Green on the Desktop calendar is greyed out on the Tablet Data Collection calendar.
Kitchen Manager > Data Collection > Top right Menu [2] > select Previous week