The Contract terms applicable to staff can be recorded against the member of staff in the Edit Staff window. These fields have been added to the Edit Staff window to make it possible for administrators to capture more information about a member of staff's contract and attendance in one place:
Go to Staff > Staff > select a member of staff > Edit Staff window:
Staff tab > Contract terms drop down menu [1]
Contract tab > Contracted weeks [2]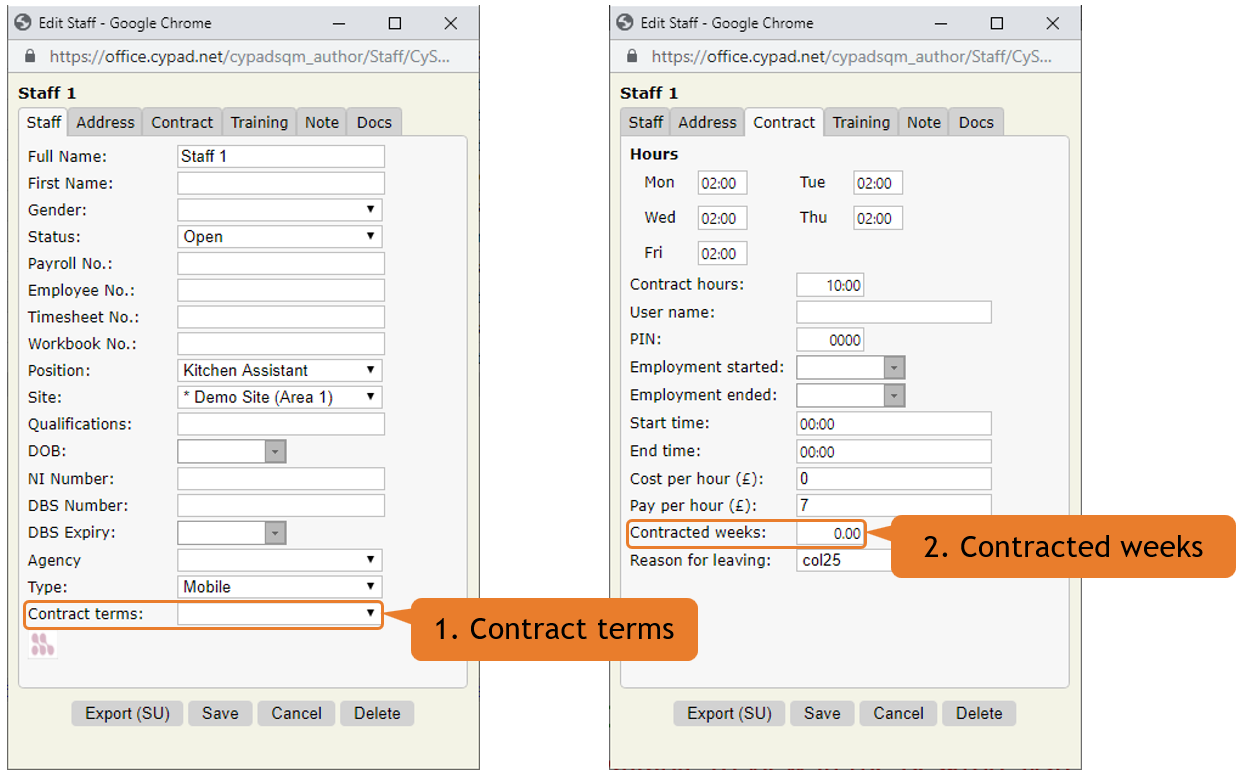 NOTE: These new fields have been included in the spreadsheet Import and Export functionality.
Adding new contract terms
To can create new contract terms to appear in the drop-down menu, go to Staff > Admin > Contract terms [1] > Add [2] > Enter a Description [3] > Save [4]

NOTE: There is a 50-character limit.