Question
How to amend FSM allowance?
Answer
In order to amend FSM allowances you would need to go to:
1. Attendance, Meals and Events > Settings > FSM Allowance.

2. In the Allowance Value Box enter the new amount.
3. In the Start Date enter the date the new amount is applicable from.
4. In the End Date enter -- (hyphens) This will ensure that this value will continue until any further changes are made.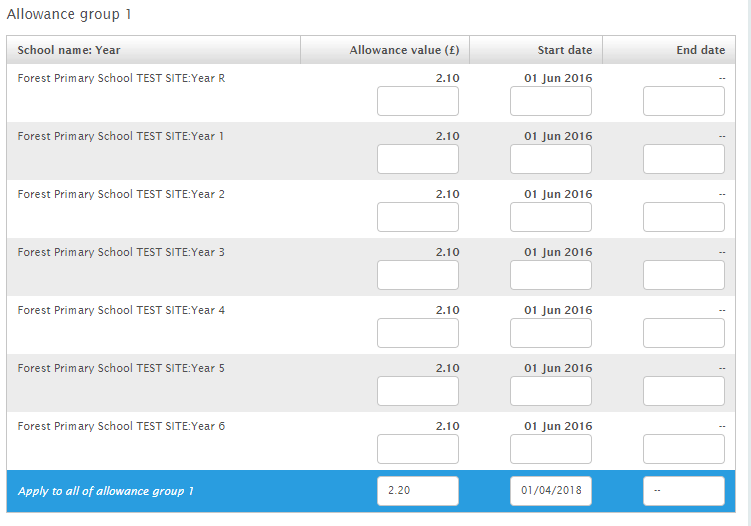 5. Then click on Dry Run and finally Commit Changes.


Should you require any further assistance please do not hesitate to contact us and we will be happy to help.