The Schoolcomms SIMS plugin allows users to launch Schoolcomms directly from the SIMS Focus menu, along with being able to send messages directly from a member's SIMS record.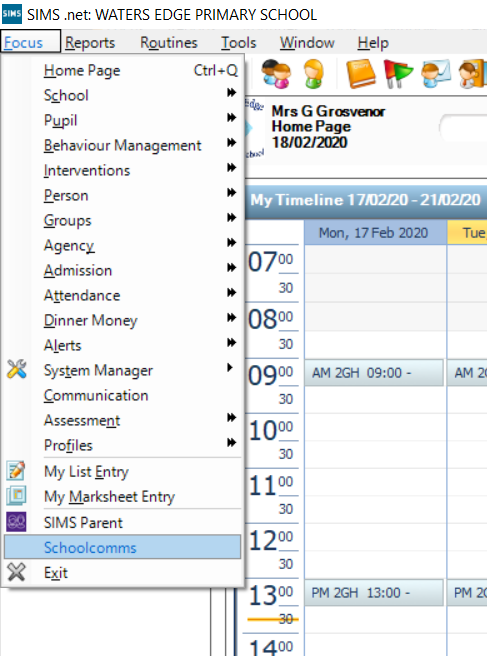 To continue to be able to access Schoolcomms via the SIMS plugin from 1st January 2020 onwards, patch 26273 needs to be applied to your SIMS database. For more information, please visit the Capita SIMS help page here
For schools using Capita's centrally hosted solution, the patch will have been applied automatically overnight on 5th January 2020.
If you rely on a 3rd party for SIMS Support, please get in touch with your SIMS Support Unit and quote reference: KBA – KB0043854.
Please click here for information to assist you with installing the SIMS Plugin