You can determine how notifications from within Online Reporting are sent to School Gateway users. The default option is to send notifications by App or SMS.
In the last tab within Online Reporting you will see the

Notification
To change the way notifications are sent, choose an option from the dropdown menu.
App or SMS – Anyone logged into School Gateway app, will received an app message and everyone else registered with School Gateway will be sent a text message.
SMS – All registered School Gateway users will get a text message.
App – All School Gateway users who are logged into the app will receive an app message.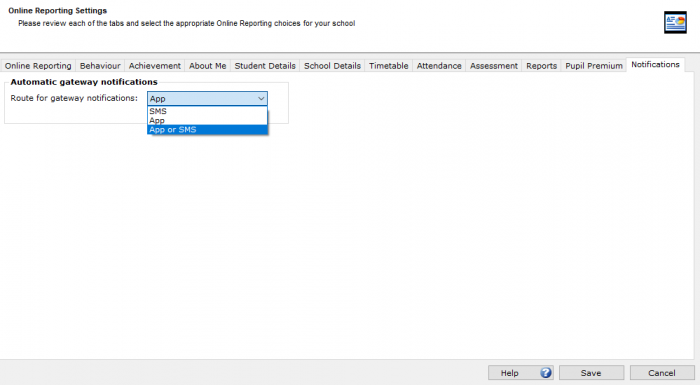 NOTE
Any changes you make within Online Reporting will only be applied after a Schoolcomms Import is run.
To run an import, go to Management > Import Management > Run Import.
You may be asked to enter your SIMS login.