Providing your finance package can accept Excel files for import you can use the payment data reports in ParentPay to populate your finance package.


Exporting payment data from ParentPay

Click on Payment items > Reports and select Payment report
Payment Item: select the payment item you want to report on or leave as All
From and to dates: select the dates you want a report for
Click Advanced options
Payment status: processed
Payment method: select the payment method or leave as All
Tick the relevant boxes for any additional information you want to include in your report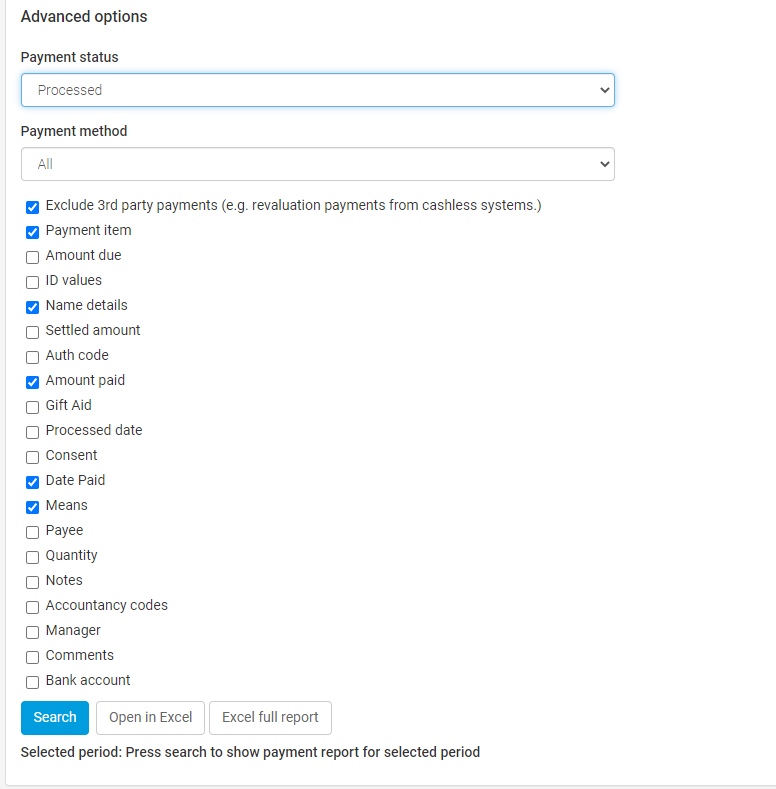 Click Search/Open in Excel NB: Schools using Private Fund Manager will need to select Excel full report.
Save the Excel report into the relevant folder for your Finance system and import the saved report from the folder into your system.