If a stock item is no longer needed, you can permanently remove it from the system.
This article will teach you...
How to delete Stock Items.
WARNING
DELETING A STOCK ITEM IS A PERMANENT ACTION, IT CAN NOT BE UNDONE. THIS WILL HAVE AN IMPACT ON ANY MENU ITEMS THAT USE THIS STOCK ITEM AS AN INGREDIENT.
Accessing Stock
Go to Admin [1] > Stock Items [2] > select the Stock Item [3] > click Delete [4]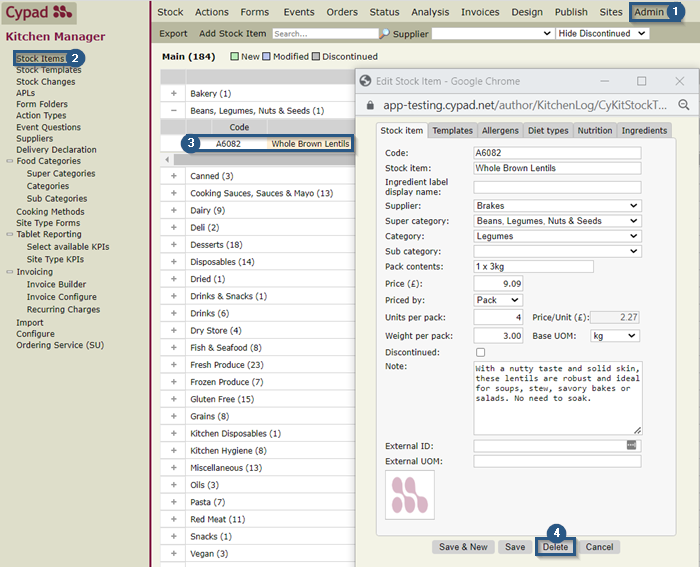 The Delete Stock Item Alert opens to confirm the Delete action. Please click OK [5] to proceed.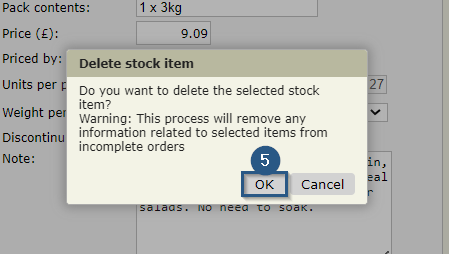 A second confirmation pop-up will open to confirm the delete action, click No [6] to complete the action.