Depending on its status, when you click on an order you will see a drop-down menu with the following options:
Order
Confirmation
Delivery Note
Delivery
Change to Del. in Progress
  This article will teach you...
How to access the Order confirmation section.
Accessing the order confirmation window.
Click on relevant Order [1] to bring up the drop-down menu and select Confirmation [2].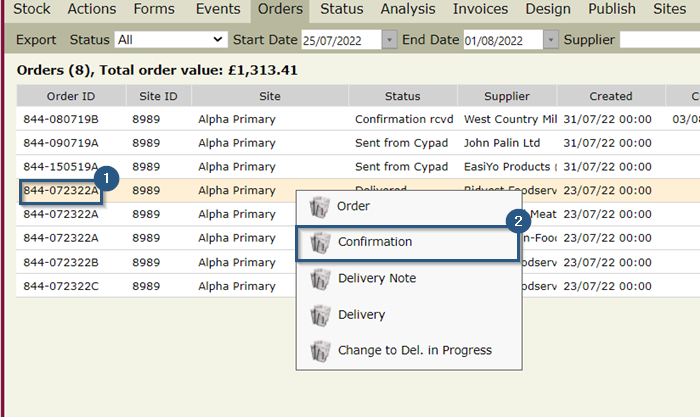 Upon clicking confirmation a new tab will open up with all the relevant order confirmation information that was sent to the supplier. Clicking the Export [1] button will export all confirmation details into a Excel spreadsheet and clicking Report [2] will export all details in a PDF format.