Create a Region (e.g. South East England) to assign to a District (e.g. Vale of White Horse) which an Area (e.g. Grove) can be assigned to when setting a Site in System Sites.
IMPORTANT:  REGION AND DISTRICT TYPES MUST BE ENABLED BEFORE THEY CAN BE USED, PLEASE CONTACT CYPAD SUPPORT TO HAVE THESE FEATURES ENABLED.
To create a new District, do the following:
Go to Types > Districts > Add [1]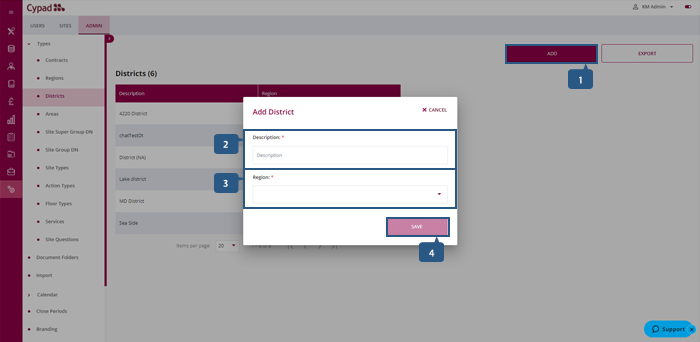 When creating a District give it a Description [2] (e.g. Vale of the White Horse), assign a Region [3] from the drop down menu and click Save [4].