When a New Template has been assigned to a Site you will need to assigned Stock Items to the Template.
This article will teach you to use the Selected checkboxes and Select All button for making Stock Items available for the Template.
---
Go to Stock > click the Template button > select the new Template [1] and do one of the following:
Add individual Stock Items
Use the check boxes in the Selected column [2] to select individual Stock Items to assign to the Template.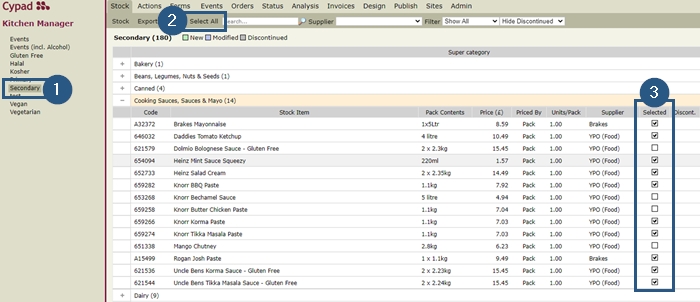 Select All Stock Items
To select all 180 Stock Items en masse and save them to the Template click the Select/UnSelect All [3] button, you can de-select Selected items [4] before completing the action.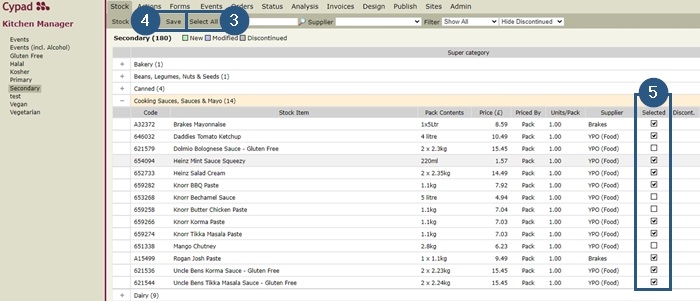 Click the Save [5] button to complete the action.