If your proxy settings have changed and you receive the below error message when trying to login to the desktop version of Schoolcomms, you are able to check/update your proxy settings by clicking 'Yes' on the error message: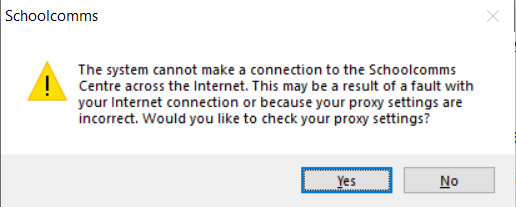 Alternatively, if you have been able to successfully login to Schoolcomms but need to check/update your proxy settings, this can be actioned via Management > Connection settings.
Following either of the above steps will present you with the below configuration screen: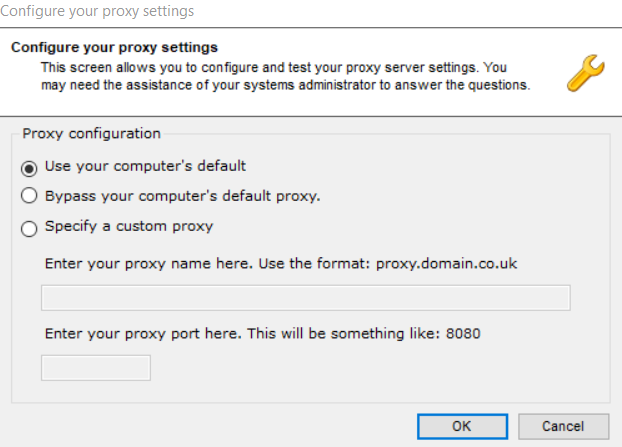 If you are experiencing connection issues you may wish to switch between the first two options to see if this resolves the issue. If your school uses a custom proxy, you will need to select the third option and enter in the custom proxy settings (you may need your IT Support to assist you with this).