Using only the toolbar functionalities, you can create simple but appealing designs for your templates.
Example:
Let's create a Get Well Soon template
Click Create Template [1]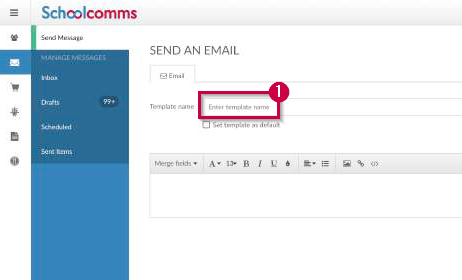 Name your template [1] e.g. Get Well Soon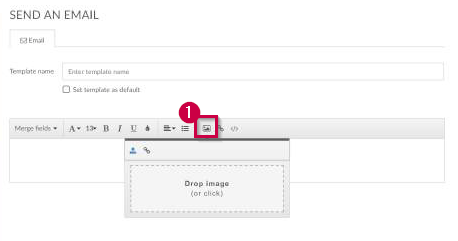 Let's start by adding an image [1]
NOTE
Before using an image for your template make sure you have the relevant permissions.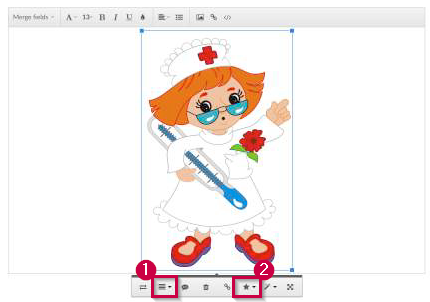 Now you can style your image and change it's position. In this case let's align it to the left and make it possible to write next to it.
Click Align [1]
Click Align Left
Click Display [2]
Select Inline
You can now start typing your text and using the toolbar [1] to format it as you like
NOTE
Using the Merge Fields, you can send the templates to multiple recipients. This avoids having to send them on an individual basis.
Once happy with the design, name the template [1]. Click Save [2].
Your new template will appear on the dropdown list