Our templates are completely customisable, with just a few tweaks you will be able to create new templates.
Example:
Let's select the Head Lice template
NOTE
We recommend you clone the existing template before changing it.
Select the template [1] from the dropdown list. Click Edit Template [2]
Click Code View [1]
Replace the existing background with the one you want to use. See here on more information on how to do this.
Click Code View [1] again to exit. Make changes to text e.g. Happy Easter
Use the toolbar [1] to format the new text as you like
Select the image. Click Replace [1]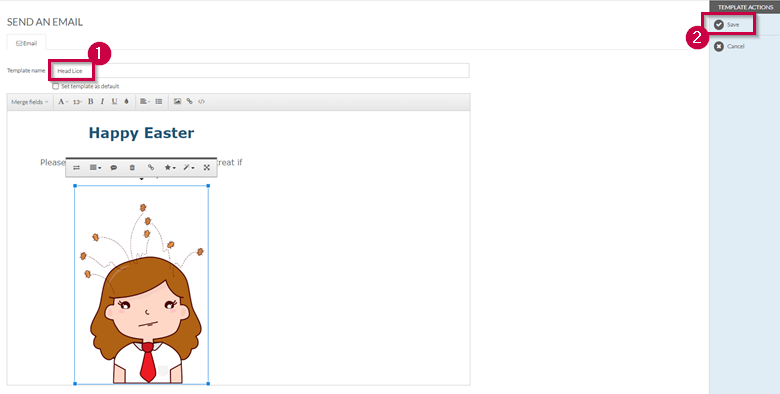 Enter Template name[1]. Click Save [2].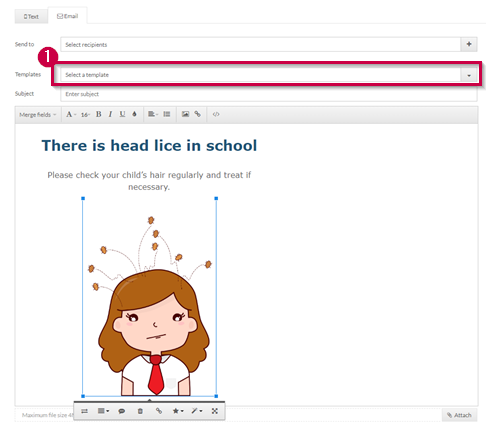 Your new template will appear on the dropdown list [1].


NOTE
Before using an image for your template, make sure you have the relevant premissions.