Go to Menus > left mouse click a Menu type > click Add Menu [1]
In the Add Menu pop-up enter a Description [2] (e.g. Gluten Free Menu #1), set the Category [3] and Availability check boxes [4] as required, click Save[5].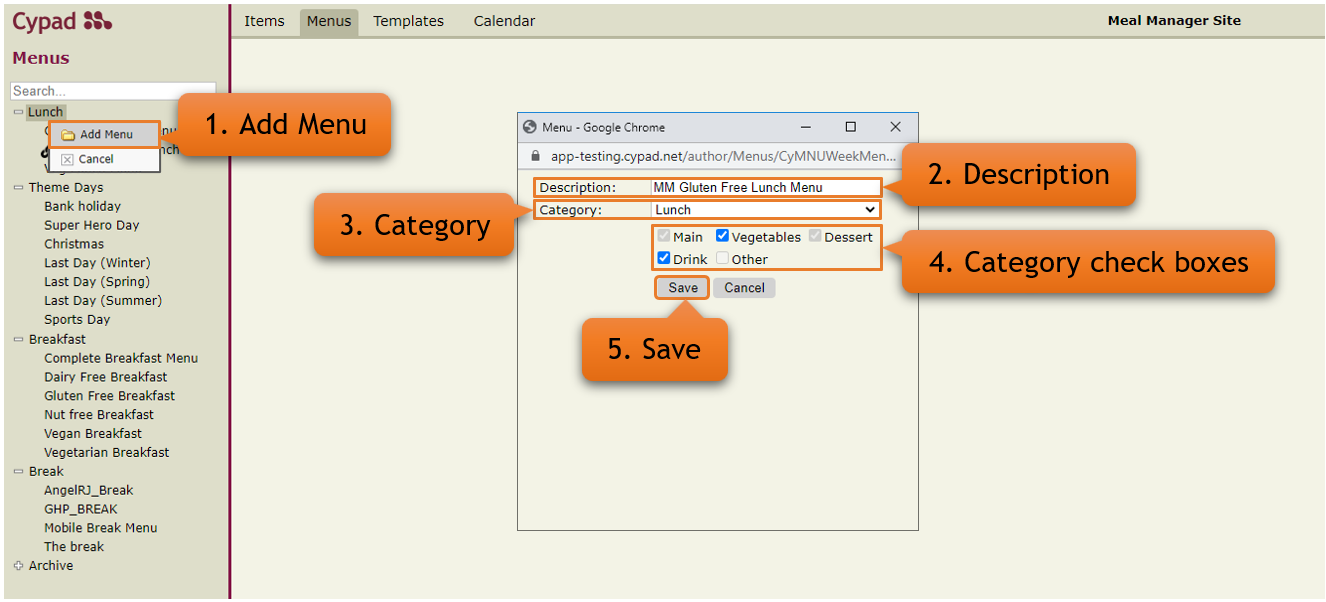 When you have created a Menu click the new Menu and use the Menu Items [1] lists to populate the menu then click Save [2].
Click the Report [3] button to generate a Report.pdf document which will be automatically  downloaded; this will include a breakdown of the Menu Items Allergens[4].
Report.pdf example